The Artist's Harmonization Codes Cheat Sheet
Last Updated: Sep 13, 2022
Harmonization codes in customs forms are now required by most countries when shipping internationally, but no need to be intimidated! Here's some harmonization codes for common small artist merchandise, as listed on the TARIC database: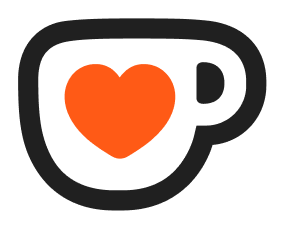 Support the blog on Ko-fi
Acrylic charms, pins, and standees: 3926.90.9790 (source) "Other articles of plastic and articles of other material headings 39.01 to 39.14; other; other." (Classify these on the customs forms as "plastic keychains," "plastic pins," and "plastic standees.")
Art posters and prints: 4911.91.0090 "Other printed matter, including printed pictures and photographics; pictures, designs, and photographs; other."
Books and zines: 4901.99.00 "Printed books, brochures, leaflets and similar printed matter, whether or not in single sheets; other." (If printed sheet music, use 4904 instead.)
Calendars: 4910.00.00 "Calendars of any kind, printed, including calendar blocks."
Embroidered patches: 5810.92.10 (submitted by Jeff Finley) "Badges, emblems, and motifs of man-made fibers, embroidered, in the piece or in strips, other than without visible ground"
Enamel pins and charms: 7117.19.0090 (source) "Imitation jewelry of base metal, whether or not plated with precious metal; other." (If cuff links, use 7117.11 instead.)
Notebooks and notepads: 4820.10.30 "Registers, account books, notebooks, order books, receipt books, letter pads, memorandum pads, diaries and similar articles; notebooks, letter pads and memorandum pads."
Paper stickers: 4821.10.10 "Paper or paperboard labels of all kinds, whether or not printed; printed; self-adhesive."
Postcards: 4909.00.00 "Printed or illustrated postcards, printed cards bearing personal greetings, messages or announcements, whether or not illustrated, with or without envelopes or trimmings."
Vinyl stickers and decals: 3919.90.8099 (source) "Self-adhesive plates, sheets, film, foil, tape, strip and other flat shapes, of plastics, whether or not in rolls; other; other."
I will be updating this list if I encounter any issues or obstacles with these harmonization numbers. In the meantime, happy shipping, and best of luck!